SAVE & Rejuvenate with a Winter Course
Winter Courses 2020
They're back! Transform your skin with one of our amazing value Winter Courses
Welcome back! It's been fantastic seeing all your faces again. These have been trying times for many and a little pampering may be just what you need…
We know you look forward to our Winter Courses every year! Winter is the perfect time (while the sun isn't so harsh) to transform your skin with a series of targeted treatments.
We have put together a few options for total skin rejuvenation depending on your availability and your budget, so by the time spring comes around you can enjoy smoother, plumper, more youthful skin. Come drift away in our cosy beauty room with the electric blanket on, and get ready to see real results.

WINTER COURSES ON SALE NOW!
See amazing results within six weeks.2020 Winter Courses will only be available at this price in JUNE & JULY 2020. You MUST book, pay and ideally complete all treatments by the 30th of August 2020. Split payment options available.
We recommend and encourage the use of homecare products to support each course & to give you optimum results. Your therapist will prescribe a complimentary FULL skin consultation & analysis prior to starting your course. There are certain treatments we will not perform if a client does not participate in homecare products to help prepare the skin for the salon strength treatment.
Triple Boost Winter Course
$1600 (SAVE $400) Back by popular demand!
Course Includes:
10 x Triple Boost Facial Treatments
The Triple Boost Facial has been created by our therapists using a combination of our favourite treatment products. Begin with a Hydro Peptide Triple Cleanse & Peel treatment, Priori Triple Turmeric Complex Peel or Priori Superceutical Peel, Omnilux Light Therapy, followed by a luxurious face/neck/shoulder massage, Hydro Peptide Miracle Mask, vitamin C serum, organic day cream and sunscreen.  
Recommendation:
One treatment per week for 10 weeks
Micro Diamond Course
Course Includes:
4 x Microdermabrasion & Omnilux Light Facials
5 x Omnilux Revive Facials
All facials include complimentary eyebrow shape and hand & scalp massageRecommendation:
Two treatments per week
Peel Booster Course
Course Includes:
6 Peel Treatments to have weekly. Your therapist will choose a professional strength peel from one of our cosmeceutical ranges to best treat your skin concerns.
Recommendation:
One treatment every week for six weeks
---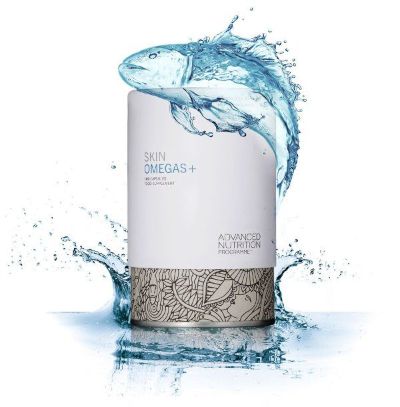 Don't forget to step up your Omegas intake!
Omegas are essential for hydrating your skin from the inside out, particularly with the drying conditions at this time of the year. Dry hands? Dry skin around your eyes? Dry skin everywhere?! Omegas are the answer!
ANP Skin Omegas+ contains Omegas 3 & 6 (from ethically sourced fish oil and evening primrose) and Vitamin A: all the building blocks your skin needs for deep hydration and a proper lipid balance, as well as the anti-aging production of collagen and elastin.
For smooth, plumped up, soft and hydrated skin (and hair!) – start from the inside out with The Advanced Nutrition Programme Skin Omegas+
60 caps $60
180 caps $145
---
NEW! Clarins Lumiere Range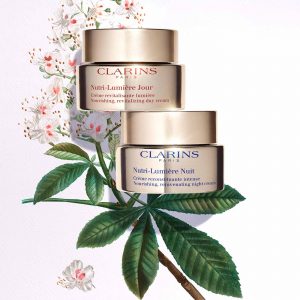 Clarins Pro-Aging Nutrition Innovation
Clarins Laboratories has developed a pair of potent active ingredients that put the radiance back into your skin. The organic flower extract and ecsin (active molecule in the fruit) from the horse chestnut tree are known to affect the micronutrient network. A product of Clarins Laboratories expertise, this invigorating duo maximises the penetration of nutrients in the skin. Specially designed for more mature skin types, your skin is better nourished and its radiance is restored. A joy for the senses, the Nutri-Lumière range is ideal for revitalising, intensely nourishing and restoring radiance to undernourished skin.
Available:
Nutri-Lumière Day Cream
Nutri-Lumière Day Emulsion
Nutri-Lumière Renewing Treatment Essence
Nutri-Lumière Intense Reconstructing Night Balm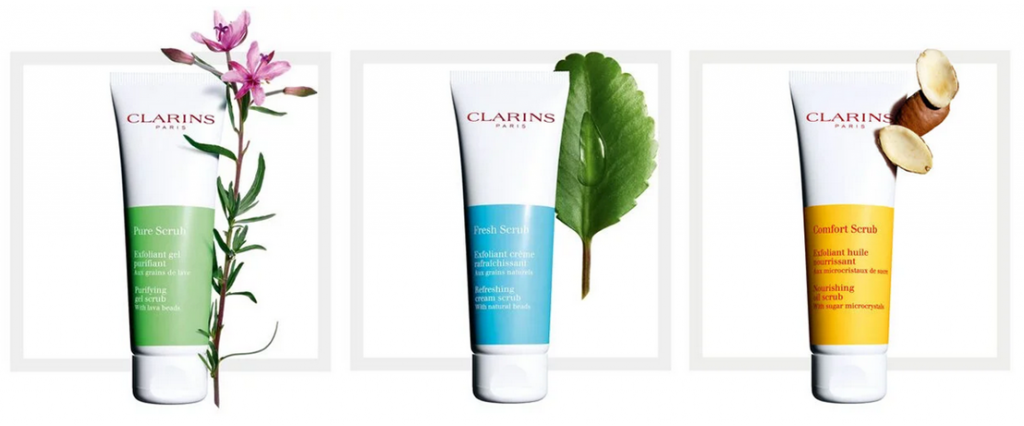 Clarins Exfoliants & Masks
At this time of the year it's especially important to exfoliate regularly, to slough off dead skin cells and allow your products to reach the fresh skin beneath. The dryer your skin, the more you should be exfoliating – up to three times a week. For best results, follow with a treatment mask tailored to your skin type.
For dehydrated skin we recommend the Clarins Fresh Scrub and SOS Hydration Mask, for plumped and hydrated skin. For combination skin the Pure Scrub and SOS Purifying Mask, for clear and balanced skin. And for dry skin the Comfort Scrub and SOS Comfort Mask, for smooth and deeply nourished skin.
CLARINS JUNE & JULY SPECIAL
Buy any two Clarins day and night creams and receive 20% off
---
PRIORI JUNE & JULY SPECIAL
Buy any two Priori products and receive a FREE 30min Priori Peel ($100 value!)
---
BOOK TODAY
Email: beauty@firstimpressionsbeauty.co.nz
Call: 09 528 1202

We deliver!

Get in touch with your order and have your products arrive at your door. Full product price lists available on our products page.