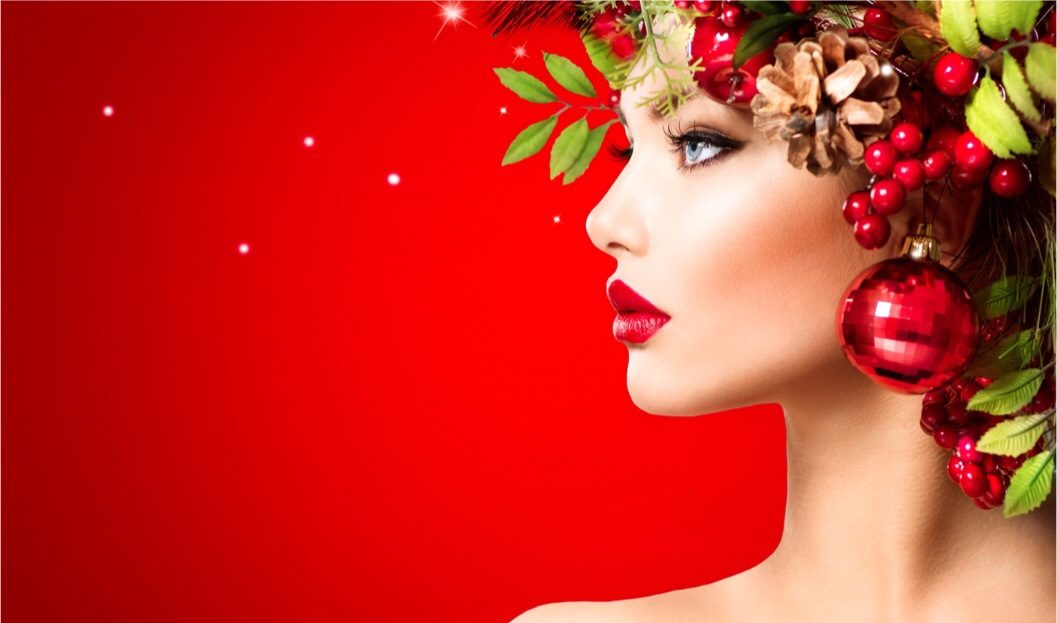 We can't wait to welcome you all back into the clinic! We have lots of NEW things to share with you; new treatments, new products and a new state-of-the-art gadget!
NOW ACCEPTING CHRISTMAS BOOKINGS
Opening this Friday the 3rd of December!
Get in quick to secure your appointments so you can look and feel your best this silly season.
Implementing the Traffic Light System
'The New Normal'
Under the new government guidelines for operating during the COVID pandemic, First Impressions Beauty Therapy will respectfully be treating only "double vaccinated clients" at this time.
This is about keeping our clients & families protected. Please respect our choice, as we respect your choice.
I can confirm that all our staff members are double vaccinated for the safety of everyone.
For those that are a little uneasy about stepping back into salon, I wanted to highlight again what we do behind the scenes before you arrive, taking all precautions to protect our clients:
Full PPE gear will be worn

Linen will be hot washed

Door handles and Eftpos machine cleaned in between clients

Appointments will be staggered to allow plenty of ventilation

Rooms to be fully cleaned

Individual hand towels in the bathroom

No glass of water supplied, please bring your own drink bottle. 

Disposable items used

Hygienie & proper ventilation is the top priority
On arrival may I kindly ask you to use our hand sanitiser before entering. You must also scan in using your Covid tracer app, or sign in using the paper form. Please wear your mask, which you can remove once in the beauty room.
Prior to this last lockdown, the majority of First Impressions clients have been double vaccinated or were just about to have their second dose. I may have to view your vaccination card/letter or it's now available in your Covid app. Please don't be offended by this, as by law I have to keep my records updated.
Being a member of the Registered Beauty Therapy Association, this is the new Traffic Light System they have outlined for us. There is still a lot of framework being adjusted, so this may change: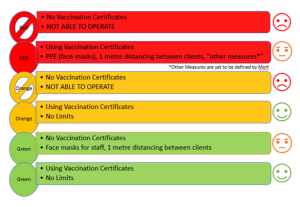 First Impressions wants to be able to work in ALL levels of the new government Traffic Light System and, given all the guidelines we've been given so far, for us to do this, we need your help. 
In a nut shell:
Clients need to be double vaccinated

First Impressions staff must be fully vaccinated

Impeccable hygienie practices

Proper ventilation

Full PPE gear when required
Thank you so much for your cooperation.
NEW! Hydropeptide Intense 5x Power Peel

Anti-Wrinkle Resurfacing Solution | Glycolic Acid, Lactic Acid, Salicylic Acid, Mushroom Enzyme

Intensely resurface, clarify, brighten and smooth away the appearance of wrinkles with five powerful exfoliators. 

Helps to reduce the appearance of fine lines and wrinkles

Promotes healthy cell renewal

Balances oil

Enhances treatment delivery

Improves skin radiance and clarity

NEW Hydropeptide 5x Power Peel & Omnilux Light Therapy Treatment
60 mins $180
NEW M8 Micro Needling Dermapen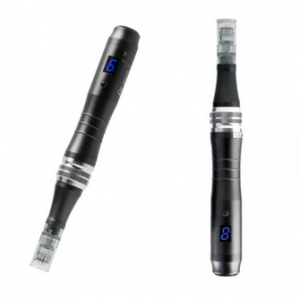 Introducing the NEW M8 Micro Needling Dermapen. This is an electric handheld device with a disposable sterile needle catridge that taps up and down rapidly, creating micro-injuries in the skin to trick the skin into repair mode, and massively increase collagen production for smoother, clearer and more youthful looking skin.

Compared to a manual Micro Needling Dermaroller, the advantages are that you can adjust the depth of the needles and the speed of the device for various areas of the face, you get a more uniform penetration, and you can treat smaller/contoured areas like under the eyes and above the lip.

Dermal Micro Needling with Green Tea Mask Treatment $220
50mins
Includes: cleanse, skin preparation, skin numbing, dermal needling of the face & jaw, a green tea soothing mask treatment, nourishing moisturiser, and sun care.

Dermal Micro Needling with Omnilux and Green Tea Mask Treatment $270
75mins
Includes: cleanse, Omnilux light therapy treatment, skin preparation, skin numbing, dermal needling of the face & jaw, a green tea soothing mask treatment, nourishing moisturiser, and sun care.

We recommend a minimum of 3 treatments per client, with a maximum of 6 treatments per year.

For amazing results, we advise a course combined with Omnilux light treatments and following our specialised homecare programme using active skincare and supplements.
---

NEW Priori R-Spinasome Range
PRIORI's luxury skincare line, R-Spinasome, brings long lasting action immediately to the surface of the skin.
Extracting skin-changing antioxidants from USDA Certified Organic spinach leaves, PRIORI created the ultimate anti-aging line. After just 24 hours, R-Spinasome improves elasticity, hydration, skin brightness, and reduces fine lines and wrinkles.
Priori R-Spinasome The Ultimate Day Creme $370

This deliciously smooth daily moisturizer is clinically proven to help improve skin elasticity, help enhance the appearance of skin brightness and help reduce the appearance of fine lines and wrinkles while promoting skin firmness.

Unveil your ultimate level of skin health and glow!

Priori R-Spinasome The Ultimate Night Creme
$370The Ultimate Night Cream is a luxurious and clean formula that combines the power of R-Spinasome® with squalane, hibiscus and orchid extracts, magnolia bark, and argan oil and is clinically proven to help improve skin elasticity, enhance skin brightness, and reduce the appearance of fine lines and wrinkles.Your skin radiance redefined!
Priori R-Spinasome The Ultimate Eye Creme
$310This rich cream-balm is clinically proven to help improve eye contour skin firmness and enhance hydration while reducing the appearance of fine lines and wrinkles.Eyecare performance redefined!
---
NEW Priori Tetra Tinted Moisturiser with SPF50

TETRA is a next generation skin shield. Designed to repair and protect, TETRA combines four levels of defense which result in a patented Genetic Protection Factor™ leaving you with beautiful, glowing skin.

With mineral protection, High Intensity Radiation Complex, antioxidants, and DNA repair enzymes, TETRA offers the ultimate guard from unseen environmental damage.

Tetra – Tinted Sunscreen Moisturiser SPF 50
$190
---
Priori Christmas Packs

Amazing value! Coming soon

SUPER POWERS

1x LCA Skin Renewal Creme 50ml
1x LCA Barrier Restore Complexe 50ml HALF PRICE

$170 (Value $220!)

SUPER HEROES

1x LCA Gentle Cleanser 180ml FREE
1x LCA 2xFoliant Peel + Scrub 200ml
1x Barrier Restore Complexe 50ml

$215 (Value $292!)

SUPER CEUTICALS

1x Q+SOD Active Cleanser 180ml FREE
1x DNA Recovery Serum 50ml
1x Q+SOD Moisturising Creme 50ml

$330 (Value $426!)
---
Hot Summer Essentials

A classic sun protection bundle for daily use. Featuring our Coola SPF50 favourites – the Classic Face Sunscreen SPF50 50ml in White Tea, and the Classic Body Sunscreen SPF50 in Guava Mango in a limited edition 100ml travel size.

Coola Classic Bundle $95
---
NEW Clarins Double Serum Eye

A complete serum with 96% natural ingredients that helps reduce the signs of ageing: Clarins Double Serum Eye smoothes wrinkles, reduces puffiness and the appearance of dark circles, and works to strengthen the skin around the eyes.

$136

NEW Clarins Supra Volume Mascara

Lash-enhancing effect: thanks to the Supra Lift & Curl Mascara, you can now enhance lashes in the blink of an eye, without damaging them!

Lashes are lifted, curled and perfectly defined with increased volume. Its smudge-proof formula is rich in intense black and water-resistant mineral pigments. Bitter Orange Wax coats, protects and curls lashes for easy application in a single sweep.

$55

Clarins Day and Night Cream Bundles

Buy any Clarins Day and Night Cream together to receive 20% off!

Clarins Fragances

Clarins' Treatment Fragances make a beautiful gift. Crafted with luxurious blends of essential oils to inspire and refresh.

Eau Ressourcante

Eau Ressourcante Rebalancing Fragrance $84
Eau Ressourcante Body Cream $84
Eau Ressourcante Spray Deodorant $46

Eau des Jardins

Eau des Jardins Fragrance $84
Eau Ressourcante Smoothing Body Cream $66

Eau Dynamisante

Eau Dynamisante Fragrance $84
Eau Dynamisante Shower Mousse $58
Eau Dynamisante Shower Gel $58
Eau Dynamisante Moisturising Body Lotion $84
Eau Dynamisante Spray Deodorant $46

NEW 'My Clarins' Range

Coming Soon

Introducing a new generation of vegan skincare for 18-25-year-olds!
Containing plant-based complexes for healthy, happy skin.

Clarins Men

Great gifts for men, including the popular Clarins Men Smooth Shave.

Smooth Shave $49
Men Active Face Wash $43
Men Moisture Gel $68
Men Moisture Balm $68
Men Shampoo & Shower Gel $42
---
Summer Makeup Trends 2021-22
This summer orange and coral colours are making a comeback. Peachy and terracotta toned blushes warm the complexion, and orange lip colours are replacing pinks and reds.
Lip gloss is back in! With all things 90s making a revival, lip gloss is the new lipstick. For longer lasting colour, try layering your gloss over a lip stain for a look that lasts all day.
Natural, brushed brows. Over the last couple of years we've seen the trend of super defined and carved brows being replaced by fuller, softer, more natural looking brows, brushed upwards and outwards with brow gel.
Soft, smoky eyes – think a soft brown eyeshadow blended out on the lid and smudged under the lower lash line with lashings of mascara for muted daytime glamour.
Glowy skin. A dewy base is all the rage. We can help you here! Keep up with regular facial treatments for a radiant base, and use a hydrating setting spray over your makeup for a healthy sheen.
---
We deliver!

Get in touch with your order and have your products arrive at your door. Full product price lists available on our products page.